Manufacturing Process Transparency using Smart data link to SDT
We are delighted to have our Senior Quality Manager Lynn Harte's article on Manufacturing Process Transparency using Smart data to bring the Factory Floor to your desktop featured in the Society of Dairy Technology Newsletter for April, see the full article here.
Lynn Harte, MSc., BSc. Hons., FSMA PCQI.,SDT. Having worked in Multinational Dairy processing facilities for almost twenty years as a Senior Quality Manager, C.I advocate and QMS Auditor. Lynn now works with SoftTrace Ltd and assists in identifying the practical plant functionality requirements of customers when designing and developing Software solutions for the Dairy industry, assisting industry clients in project planning at plant level for process optimisation and traceability. Here Lynn provides an overview of the importance of using the right software solution to ensure process profitability, transparency and compliance
Email: lharte@soft-trace.com Website www.soft-trace.com
Manufacturing Process Transparency using Smart data to bring the Factory Floor to your desktop
It is almost a decade since the phrase Industry 4.0 appeared at the Hannover trade show, the fourth industrial revolution, a way of increasing competitiveness in the manufacturing industry, by promoting the automation of traditional manufacturing practices.
Fast forward ten years, the global outbreak of Covid-19 has highlighted even further the need to move away from traditional manufacturing monitoring and control, paper records and the reliance on manual data entry. Further highlighting the need to implement smart data acquisition software.
The Dairy manufacturing industry has had to evolve rapidly in the past twelve months to mitigate the risk caused by Covid-19. Embracing technology to carry out remote audits on supplier sites, adapting to the need to access the plant floor but having to minimise footfall to mitigate virus outbreak risk, having to work smarter with less people.
Industry 4.0 is very visible in dairy production, the use of ERP, MES and OEE systems are common place each automated system generating its own data, from A for Analysis to Z for Zero tare calibration and every production process in between, data from production lines yields, in line testing, CIP conductivity, packaging component stock levels, rapid tests at intake, finished stock inventory levels, quality assurance analysis, a small sample of the data produced by multiple process automation systems.
Hundreds of thousands of collected data points, Doing what ? and Going where ?
Data is data, having multiple automated systems with data capture specific to each system, inadvertently creates data islands.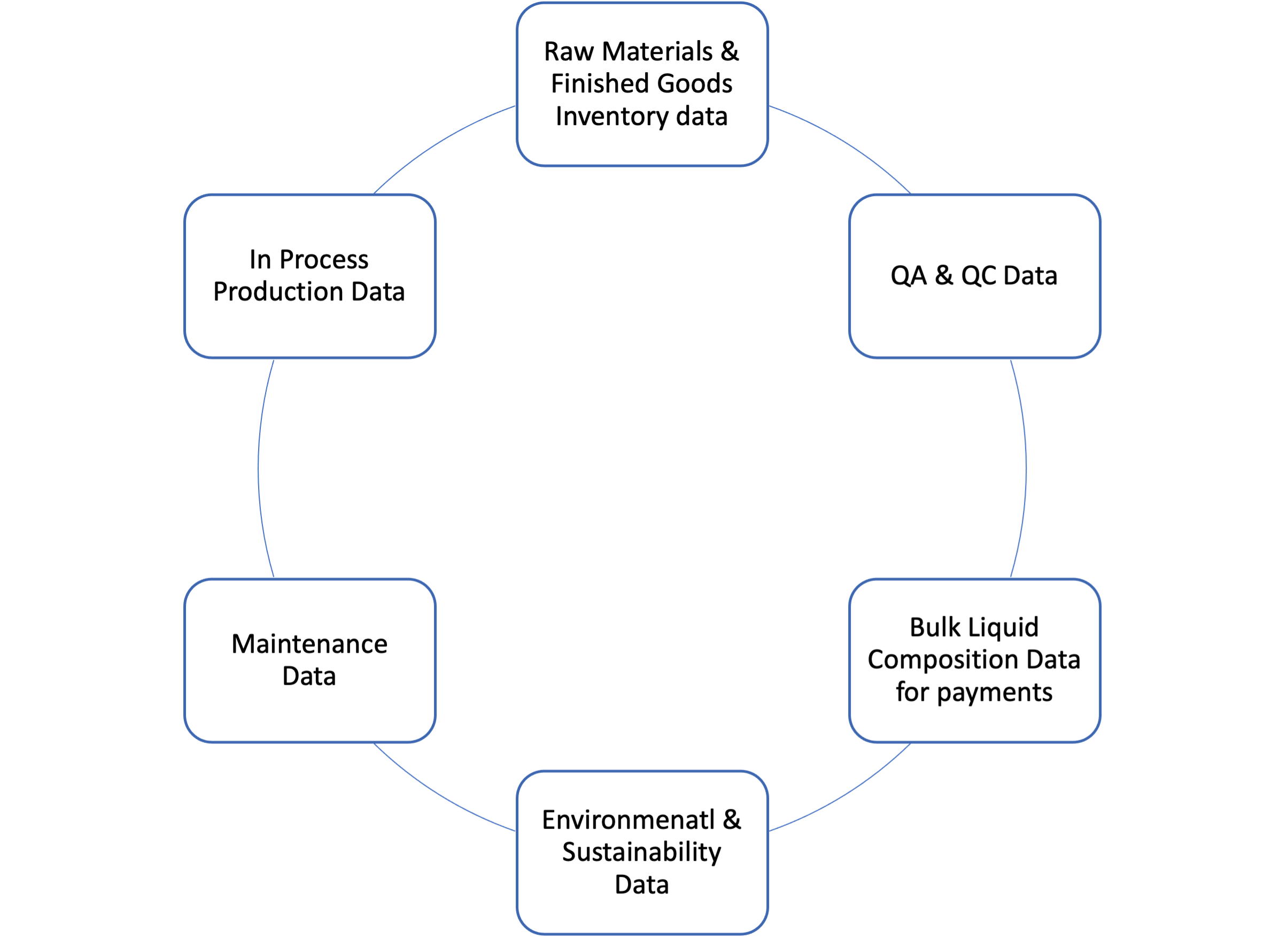 The ideal solution would bring all critical process data points from the data islands to one central secure data destination. A flexible and agile software system that analyses captures and tracks key plant data providing a concise process and product profile in one central secure location for process optimisation, plant & process visibility, increased cost efficiencies and risk reduction.
Seamlessly integrating with existing plant automation systems and analysis instruments. Providing an unbroken data chain of critical key performance indicators from goods in to finished product dispatch. Bringing the plant floor into clear view, by monitoring and controlling the product through the entire process lifecycle
Smart data mining offers opportunities for increased profitability through process optimisation, with the added benefit of full traceability throughout production. The level of transparency of the production process captured brings the factory floor to any office location desktop, laptop, tablet, or mobile phone.
A single system, configurable to integrate with existing ERP, OEE & MES systems and interfaces with laboratory instruments, weighbridge scales, packaging lines and warehouse management systems. With the additional benefit of full traceability in line with customer specification regulatory and accredited standard requirements.